Vibration Analysis
Vibration Specialty Corporation has remained the trusted leader in vibrational analysis since our inception in 1918. Our staff members have between 20-30 years of experience conducting vibration analysis and troubleshooting on every type of machinery.
The industry experts turn to us when they can not solve their machinery problems. Experience is the difference between VSC and all the rest. Conducting vibration analysis takes tremendous skill and knowledge which only comes with, on the job, experience. Your machines are the lifeblood of your organization. Make sure you have the experts on your team with the experience and technology to accurately diagnose and solve your machinery problems. We use state-of-the-art vibration analysis equipment and other predictive maintenance technologies such as infrared thermography and ultrasound to fully expose the root of your problem.
Mechanical vibration provides invaluable information on the health of your rotating equipment, similarly to how an EKG helps to evaluate our health. VSC's specialized vibration analysis equipment and diagnostic techniques predict problems well in advance of breakdown, reducing unexpected downtime and repair costs. This approach improves equipment reliability, while eliminating the stress associated with obsolescent reactive maintenance programs.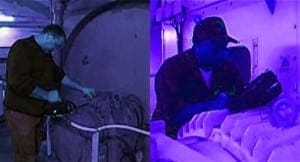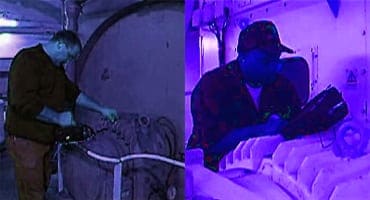 We perform vibrational analysis in applications including machinery start up/acceptance testing, instant machinery fault diagnostics and routine periodic condition monitoring. VSC is a 24-hour service company. Emergency service is always available at your facility. Service personnel are accustomed to evaluating rotating equipment (large, small, low speed, high speed, flexible, rigid) in both land-based and marine applications. If you have a service requirement for machinery vibration analysis and special testing, contact us so we can quickly resolve your machinery problems and put you back on the path of profitability.
Vibration Analysis Advantages
Save on Repair and Production Costs
Conveniently Schedule Maintenance Repairs
Create Reliable Equipment that Lasts for Years
Drastically Reduce Production Downtime/Cost
Diminish Large Scale Repairs and Failures
Reduce Maintenance Costs
Vibration analysis is essentially the monitoring and interpretation of the heartbeat of all mechanical equipment. Capturing this vibration in a number of different forms allows an experienced vibration analyst to diagnose equipment ailments. The advantages of vibration analysis include detection of mechanical issues such as worn bearings, rotor imbalance, coupling and bearing misalignment by measuring the amplitude and frequency of the vibration. With this knowledge, customers can prevent equipment problems well before they affect production.
For nearly a century, VSC engineers have serviced virtually every portion of the globe by guiding customers through complicated maintenance dilemmas. Vibration analysis has always provided invaluable information to protect our customer's equipment from failure. Early problem detection allows customers to proactively resolve maintenance issues.
Our vibration analysis equipment is also useful in analyzing structures, for identifying natural or modal effect frequencies necessary for specifying structural modifications. For machinery sensitive to external vibration, we also identify transmission paths for effective isolation. Where applicable, VSC designs vibration absorbers or other practical methods to attenuate problems. There is no reason to tolerate mediocre equipment performance. Our analysis tools accurately clarify the source and severity of every impasse so production remains on schedule.
Route Collection
All machinery seems to know when a holiday weekend is coming and inevitably decides to fail. Even with the best maintenance practices, machinery is never reliable enough. Gain confidence in your machinery's reliability through our periodic route collection. VSC personnel can periodically conduct vibration surveys on your equipment to identify maintenance problems well in advance of failure. We can use vibration analysis equipment to analyze the data on the spot, providing your maintenance team with immediate feedback on recent repairs.
Our software trends the data from survey to survey, notifying us of any changes in specific vibration characteristics. As the machinery condition degrades, we present options so you can resolve the problem when it best meets your schedule. Do not accept machinery failure as part of your maintenance program. The many advantages of vibration analysis allow you to be proactive and resolve your machinery issues before they become problems. Machinery reliability is well within reach. Let us show you the way.
Remote Vibrational Analysis
For nearly forty years, Vibration Specialty Corporation has provided hundreds of customers around the globe with advanced Condition Monitoring programs at a fraction of its normal cost. We have drastically cut the costs of these programs by teaming with our customers. We bring almost a century of expertise in machine condition monitoring along with advanced predictive maintenance hardware and software that relieve customers of the most daunting aspects of any program. Our customers need only provide the man power to collect the data. This simple shift in philosophy decreases program costs by 50-75% resulting in enormous savings for our customers.
Predictive maintenance programs always come at a cost. Often companies blindly bank on contractors to run their programs, damaging the budget and sustainability. If the program costs exceed its savings, it is not worth it. Too many have lost track of this with programs like expanding empires turning profit centers to hemorrhaging bureaucratic drains on maintenance.
Most of our customers have seen great maintenance efficiencies by establishing condition monitoring programs, however, they may have found it difficult to justify continuing some programs due to the tremendous ongoing costs. Our efficient and effective approach to machine condition monitoring has turned their maintenance programs around. We place our customers on the offensive against the slightest mechanical fault instead of them falling on their heels, inundated with machinery failures.
With VSC, a major advantage of vibration analysis is that you receive expert machinery diagnostics with minimal training required to collect the data. When in-house personnel are trained to examine this critical data, it comes at a tremendous cost. How effective will the results be? How do you continue the program when personnel move on? Training replacements magnifies the training cost and the learning cycle. Skills are rarely fully developed when personnel are not fully dedicated. Therefore, the program's effectiveness is severely compromised, while the costs swell beyond the savings.
VSC has provided remote vibration services to over 500 plants throughout North and South America for over forty years. We have even analyzed data remotely for ships at the North and South Pole. All the data is promptly analyzed, reported and stored for future comparison. The service is provided by engineers and technicians with extensive field experience in machinery and vibrational analysis. VSC is dedicated to delivering its nearly 100 years in condition monitoring to rapidly identify and resolve all of your machinery problems. Expert machinery analysis is not inexpensive, unless you do it remotely with VSC.
Real-Time Analysis
VSC pinpoints specific faults within a machine. Our experienced professionals evaluate each machine using different techniques, such as Traditional Vibration Analysis, Transfer Functions, Envelope Analysis, Resonance Testing, and Motor Current Analysis, to provide extensive machinery analysis on all customer equipment. Our technical vibration service reports thoroughly document specific problems by citing FFT Spectrums, Time Waveforms, Thermographic Images, Orbit Analysis, etc., allowing customers to thoroughly remedy every problem.
Startup/Acceptance Testing
VSC protects your investment by evaluating new or reconditioned equipment before you accept it from the manufacturer or contractor. Our analysis compares your equipment's health to the accepted industrial standards to ensure you receive a quality product. In addition, we create a baseline to evaluate the machine's future health. This allows the realization of improved productivity and cost savings. In addition, VSC can advise you on appropriate equipment specifications before any purchase.
Today's emphasis on energy efficient motors with variable frequency drives has opened a Pandora's Box of vibration issues. In the past, machinery was manufactured for specific operating speeds so it was simple to determine resonant vibration problems associated with the expected operating speed. Now the operating speed is between 0 – 3600 rpm, which is fraught with potentially destructive resonant frequencies. For these type of machines, you cannot afford to skip the startup and acceptance tests, or you may risk the future condition of your business.
Startup/Acceptance Testing Advantages
Diagnose equipment problems prior to purchases/warranty expiration/shutdowns
Ensure reliable equipment during production
Reduce operational costs
Establish predictive maintenance baseline
Preclude acceptance of deficient equipment
When accepting new or repaired equipment or during equipment outages, time and money are crucial factors. Often, corporations accept equipment thinking the warranty will protect their investment. This misconception leaves companies paying the ultimate price: lost production and unexpected downtime. Therefore, the exclusion of mechanical mishaps will prevent disruption of future production schedules.
Motor Current Signature Analysis (MCSA)
Our periodic MCSA program detects motor faults such as broken/cracked bars as well as problems with the high resistance joints on any AC induction motor. Our advanced techniques indicate the probability and severity of these faults, while trending values give time to schedule the repair.
Contact Us Today About Vibration Analysis Services For Your Machinery