Vibration Specialty Corporation has remained the trusted leader in vibrational analysis since our inception in 1918. Our staff members have between 20-30 years of experience conducting vibration analysis and troubleshooting on every type of machinery.
The industry experts turn to us when they can not solve their machinery problems. Experience is the difference between VSC and all the rest. Conducting vibration analysis takes tremendous skill and knowledge which only comes with, on the job, experience. Your machines are the lifeblood of your organization. Make sure you have the experts on your team with the experience and technology to accurately diagnose and solve your machinery problems. We use state-of-the-art vibration analysis equipment and other predictive maintenance technologies such as infrared thermography and ultrasound to fully expose the root of your problem.
Mechanical vibration provides invaluable information on the health of your rotating equipment, similarly to how an EKG helps to evaluate our health. VSC' specialized vibration analysis equipment and diagnostic techniques predict problems well in advance of breakdown, reducing unexpected downtime and repair costs. This approach improves equipment reliability, while eliminating the stress associated with obsolescent reactive maintenance programs.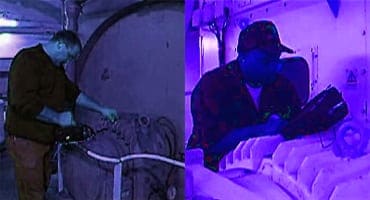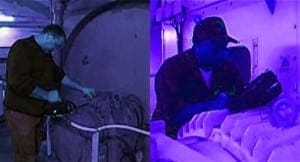 We perform vibrational analysis in applications including machinery start up/acceptance testing, instant machinery fault diagnostics and routine periodic condition monitoring. VSC is a 24-hour service company. Emergency service is always available at your facility. Service personnel are accustomed to evaluating rotating equipment (large, small, low speed, high speed, flexible, rigid) in both land-based and marine applications. If you have a service requirement for machinery vibration analysis and special testing, contact us so we can quickly resolve your machinery problems and put you back on the path of profitability.
Vibration Analysis Advantages
Save on Repair and Production Costs
Conveniently Schedule Maintenance Repairs
Create Reliable Equipment that Lasts for Years
Drastically Reduce Production Downtime/Cost
Diminish Large Scale Repairs and Failures
Reduce Maintenance Costs
Vibration analysis is essentially the monitoring and interpretation of the heartbeat of all mechanical equipment. Capturing this vibration in a number of different forms allows an experienced vibration analyst to diagnose equipment ailments. The advantages of vibration analysis include detection of mechanical issues such as worn bearings, rotor imbalance, coupling and bearing misalignment by measuring the amplitude and frequency of the vibration. With this knowledge, customers can prevent equipment problems well before they affect production.
For nearly a century, VSC engineers have serviced virtually every portion of the globe by guiding customers through complicated maintenance dilemmas. Vibration analysis has always provided invaluable information to protect our customer' equipment from failure. Early problem detection allows customers to proactively resolve maintenance issues.
Our vibration analysis equipment is also useful in analyzing structures, for identifying natural or modal effect frequencies necessary for specifying structural modifications. For machinery sensitive to external vibration, we also identify transmission paths for effective isolation. Where applicable, VSC designs vibration absorbers or other practical methods to attenuate problems. There is no reason to tolerate mediocre equipment performance. Our analysis tools accurately clarify the source and severity of every impasse so production remains on schedule.