Predictive Maintenance & Vibration Analysis
Predictive maintenance utilizes a continuous online vibration monitoring plan or a periodic plan to accurately predict mechanical problems on rotating machines.
VSC uses the latest technology, computer analysis, and trending to identify specific faults before a breakdown, enabling the convenience of scheduled repairs. A vibration monitoring plan from VSC streamlines customer maintenance solutions, offering up to a 10 to 1 return on investment.
Predictive Maintenance Advantages
See up to a 10 to 1 return on investment
Diminish large scale repairs/costly damage
Increase operational uptime/revenue
Reduce operational and labor costs
Accurately identify equipment problems
Economically schedule maintenance efforts
Improve equipment reliability
Create a customized database
Use convenient collection routes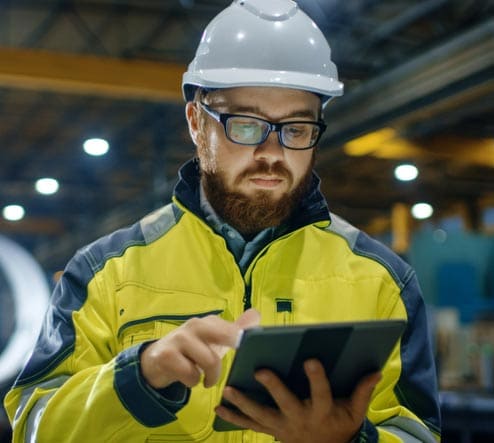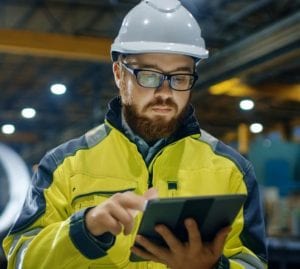 VSC, the leader in predictive maintenance since 1918, can design a vibration monitoring plan that will help you maximize production and profits by significantly reducing machinery downtime and operational costs. All machinery produces vibration, whether it is benign or harmful. It is, therefore, necessary to distinguish between the two forms and, when entrusted in the hands of our experienced analysts, the distinction is clear and concise. Knowing how vibration can affect your machinery is an essential step to avoid problems and stop the quick-fix approach to maintenance. This puts the longevity of your machinery front and center, while increasing productivity and preventing significant downtime from unplanned and unforeseen repairs. Furthermore, when used in conjunction with oil analysis, infrared thermography and ultrasonic testing, condition monitoring and vibration analysis can identify existing problems and accurately forecast future ones. Our vibration monitoring plans include comprehensive reports and detailed analysis with simple recommendations for correcting problems before failure occurs.
Condition Based Monitoring and Predictive Maintenance Benefits
Reduce or eliminate major faults
Reduce machinery downtime
Lower operational costs
Avoid temporary repairs and quick fixes
Switch to proactive maintenance
Conduct repairs around production schedules
Turn your equipment into reliable machinery
Correct problems before they become failures
When initiating a vibration monitoring plan, immediate results can reveal numerous equipment faults to the customer. While some of these faults are known and common, others are more long-term in nature and can cause issues in the future. As problems are resolved, the numbers of major faults wane, turning a customer' condition monitoring and vibration analysis program from reactive to proactive. A proactive maintenance program can help improve productivity, reduce downtime, and allow for easier scheduling of repairs. Equipment problems are prioritized and conveniently resolved around production and employee scheduling. Meanwhile, managers who use just-in-time inventory can order parts only for the immediate job. Over time, proactive maintenance supported by condition monitoring and vibration analysis creates reliable machinery requiring fewer personnel to maintain it. That means keeping skilled employees active on higher-value tasks, making a difference in your productivity and profitability.
Complimentary Appraisal
Seize the opportunity and receive VSC' complimentary facility appraisal. Let us demonstrate our predictive technology, survey your equipment, and provide a quotation for a Predictive Maintenance Program.
Utilize the expertise of VSC professionals without incurring the expense associated with travel and on-site time. Acquiring data with a remote vibration monitoring plan can be accomplished by simply using in-house personnel with negligible training. Data can then be transmitted to our professionals for expert analysis.
It's simple. It is cost effective. It increases management confidence, plant reliability, and profitability.
Contact VSC today to get started, and learn more about how predictive maintenance can revolutionize your business.
Contact Us Today to Get Your Complimentary Predictive Maintenance Appraisal